The Pacific Northwest has its share of natural disasters. Because of their unpredictable nature, they should serve as a good reminder to be prepared.
If you feel like you're not ready for the next big one, the Federal Emergency Management Agency (FEMA) has a detailed guide for improving personal preparedness at Ready.gov. When natural disasters do hit, insurance may not always be enough in their aftermath. Below are three insurance pitfalls and what you can do to remedy them.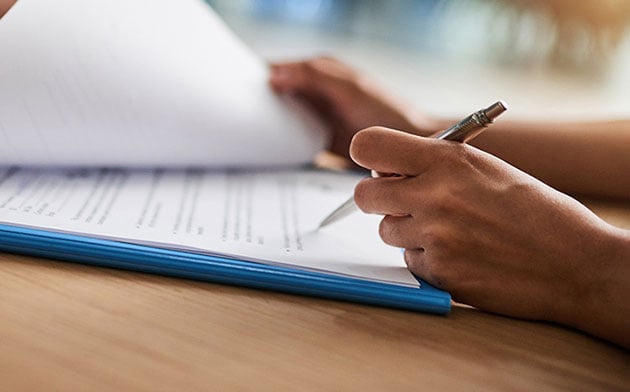 My house flooded. Am I on my own?
The pitfall: Many insurance policies specifically exclude natural disasters or are selective about the kind of damages they will cover as a result. General policies never cover flood damage in respect to the FEMA definition of "flood"; instead, floods would be covered by a standalone flood policy.
The solution: Flood insurance is optional, but it may be a good idea if you live in a floodplain or coastal region. Speak to your insurance agent to see if this coverage is right for you. Keep in mind that flood insurance may cover mudflow damage as long as the mud is propelled by a river or stream of water. Another often overlooked situation is when a pipe breaks in your home. According to Holly Hensley, SELCO Insurance Services Customer Service Representative, if this causes flooding, it typically will be covered by your homeowners' insurance.
Cracks in earthquake coverage
The pitfall: With some exceptions, earthquakes are generally excluded from homeowners', mobile home, condominium, and renter insurance policies. In Oregon, earthquake insurance, which is limited and includes a separate deductible of 10% to 15% of the overall homeowners' plan, covers direct physical loss to property. But it doesn't cover damage caused by landslides, erosion, tsunami, or volcanic eruption—even if an earthquake was the cause.
The solution: NerdWallet offers a comprehensive guide to purchasing earthquake insurance so you won't be left holding the bag. The article goes into who would potentially benefit from earthquake insurance, what the policies will and won't pay for, how much coverage you might need, and more.
Unmaintained trees
The pitfall: As we've discovered in the Pacific Northwest, fallen trees can wreak a lot of havoc during storms. Those same lovely trees that provide shade and attractive landscaping can wreck your roof, fence, or vehicle—and possibly all three. Fortunately, your homeowners' insurance does come into play here. Your insurance company may deny a claim if you were aware that a tree was dead or dying.
The solution: The answer to this problem is good maintenance. Hire a professional arborist to provide an inspection and document the level of risk your trees pose. If they tell you there's nothing wrong before the storm, you'll have leverage with the insurance company. The only requirement for maintaining healthy trees is to keep them trimmed and off the roof.
If you or someone for whom you are responsible—like a teenage son or daughter—were to roll through a stop sign, forget to yield, or skid on black ice, you could be faced with massive financial liability. Umbrella insurance offers protection for these sorts of cases.
---
In all of these cases, you'll want to prepare, prepare, prepare. Learn what to do before, during, and after a natural disaster, and familiarize yourself with your insurance policy well before disaster strikes. If anything is weighing on your mind, meet with your agent and figure out what your insurance will actually cover.
SELCO Insurance Services is here to help you prepare for the worst. Call us, email us, or schedule an appointment today.
"There is a remedy for all concerns in every scenario, and that is to always talk to your insurance agent," Hensley says. "They asked all these important questions when writing the policy, and they may even mention things you never thought of."