For many college students, renting off-campus is a major part of the college experience.
Exciting, too. I, for one, couldn't wait to live with friends. We were looking for something affordable, sure, but what we wanted most was an awesome place to throw parties. And while a great space to hang out for a reasonable price is important, there are many other factors to keep in mind. Luckily, you get to learn from our mistakes.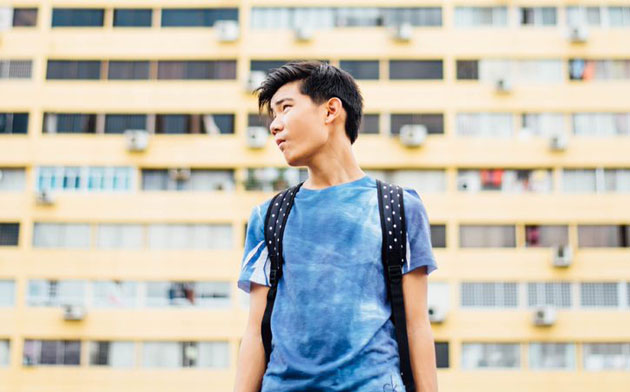 For example, it wasn't brought to our attention until after we moved in that the locks to our house were never changed. This wasn't such a big deal until we learned the previous renters never returned their keys. When we told our landlord, she tried to make us pay for replacing the locks. Though she eventually covered the costs, it took a lot of back-and-forth before she gave in.
So here are a few tips so you don't get blinded by the excitement of renting on your own for the first time.
1. Ask questions
While you're walking through your potential new home, ask the landlord every question that pops into your head. It's better to ask a ridiculous question—or a ridiculous amount of questions—than end up being stuck in a place that doesn't work.
An even better plan is to make a list of all the questions you have before the walkthrough so you don't forget something important. Here are a few to get you started:
Are utilities included in the rent?
What's the security deposit, and will I get it back?
If the rental is pet friendly, what's the pet fee? Are there additional requirements/costs that come with pets (e.g., deep carpet cleaning upon move-out)?
Do I need renter's insurance?
Is there a washer and dryer on the property?
2. Start looking sooner rather than later
When you have several months before fall term, it might seem like you have plenty of time before you need to start looking… but you don't. Depending on the size of your college, there could be thousands of other students looking for places to live off-campus.
The earlier you start looking, the better places you'll find. The apartments and houses closest to campus are always the first to go, and the convenience of living close to campus is hard to beat.
3. Don't be afraid to explore
You may have already decided that you want to live in a house, apartment, or townhome, but go into your search with an open mind. You may be surprised at what ends up being the best fit. The layout of places can be very different, too, and can make all the difference in comfort. Do you want an open feel (great for parties), or more separation between spaces for privacy? Just make sure to consult all of your roommates if you've decided to live with others.
4. Application fees add up
Most rentals require an application fee, but don't let that stop you from looking at a bunch of options—you won't be charged for looking. Then you can apply only for the places that you and your roommates really want.
Being smart about applications frees up money you could spend on an even nicer rental. Or on the security deposit. Or on a dinner out to celebrate your awesome new place.
5. Be aware of security deposits
Speaking of security deposits, make sure to set money aside for this inevitable expense. You don't want to apply for a place, get accepted, then end up losing your rental because you couldn't put down the deposit. The security deposit is usually the amount of rent you have to pay per month, but sometimes it can be even more, so be prepared.
6. Read everything before you sign
I know the lease is long, and the font size is really small, but it's never a good idea to sign anything without reading it first. By thoroughly reading the lease you're about to sign, you'll fully understand what you're getting yourself in to for the next year or longer. Don't be surprised by a huge fee (or worse) because you didn't know the rules. Now, grab your favorite coffee drink, take a seat, and get reading!
7. When it's finally yours
Congrats! But before you start unloading boxes, inspect everything. It'll be easier to see damage before all your stuff is hiding it. Find the cracks, scratches, and dings, take pictures, and email the files to your landlord. Not only will this protect your security deposit when it's time to move out, it may also inspire the landlord to make some fixes.
And if something does break (or if you break something…) after you've moved in, let your landlord know right away. It shows you care about the place, and what landlord wouldn't appreciate that?
The hard part is over
The renting process may seem a little overwhelming, but I promise it's worth it. Just stay focused, don't let your excitement cloud your judgment, and have fun making your new home yours.
By Chloe Kelly, former SELCO Marketing Intern