The annual shop-a-palooza is here.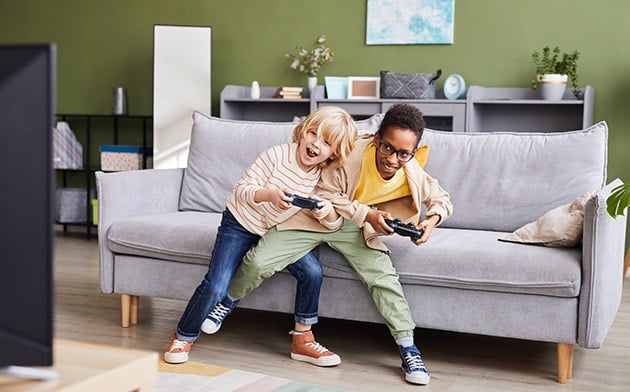 Black Friday is officially the day after Thanksgiving each year, but the sales run all month. Throw in Cyber Monday a few days after Black Friday, and there are mega opportunities to find bargains throughout November. While this is the busiest shopping month of the year, it isn't necessarily the best time to buy everything. But keep your eye out for deals on items like electronics, small home appliances, and baking supplies. Here's what to buy and what to skip in November.
What to Buy
Electronics. The latest tech gadgets are always high on people's holiday wish lists, and November never disappoints when it comes to bargains for those gadgets. All month long, retailers offer super sales on everything from TVs, laptops, and gaming consoles, to headphones, smartwatches, and wireless speakers.
Small home appliances. Need a new coffee maker? Vacuum? How about a new air fryer or slow cooker? November is the perfect month to upgrade small home appliances (or splurge on them for the first time).
Personal care items. All month long, you can find deep discounts on grooming items like razors and hair dryers and beauty products such as perfume and eyeliner.
Baking supplies. 'Tis the season to bake to your heart's content. Not exactly tied to Black Friday, but baking staples like flour, sugar, nuts, and mixes always go on sale in November. And traditionally, these sales last through the end of the year, so start stocking up.
What to Skip
Winter clothing. As the temperature drops, demand for winter clothes increases. So, unless you absolutely need it now, wait another month or two (or more) before stocking up on cold-weather wear. Deals start to show up mid-winter and really ramp up in the offseason.
Toys. Getting toy shopping out of the way early makes perfect sense, right? Unfortunately, November isn't the time to do it. As the calendar gets closer to the holidays, bargains on toys and games start to surface.
Jewelry. Most diamond and gold jewelry retails at full price in November. Your best bet is to wait until the second half of February, when jewelry prices plunge considerably.
Furniture. There are several holiday-related opportunities to host get-togethers. If you were hoping to upgrade your dining room set beforehand, it might cost you a pretty penny. Hang tight for end-of-season sales in January and February for clearance pricing on sofas, chairs, tables, and more.