Navigating the insurance world can be a challenge.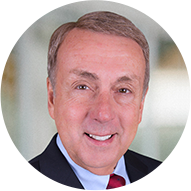 The good news is you don't have to go it alone. At SELCO Insurance Services, we enjoy sharing our knowledge and experience to make your path forward easier. In this edition, we talked to Medicare Specialist Tom Woodruff about—you guessed it—Medicare. He shares his firsthand knowledge of Medicare, the importance of speaking with a specialist to learn the ins and outs of Medicare, and ways Medicare can help guide you through a health crisis.
When did you join SELCO Insurance Services, and what does your role entail?



Tom: I joined SELCO Insurance Services in 2015 as a Medicare Specialist, a role I've kept to this day.

What eventually drew you to Medicare as a career focus?

Tom: I had worked full time in the insurance industry for 15 years on a business-to-business level. I eventually was drawn to an opportunity to work with individuals and educate them on something that everyone needs to understand. I really like helping people look at the options and make the right decisions for themselves.

Each year, SELCO Insurance Services holds several informational sessions about Medicare. As someone who not only specializes in Medicare, but is also on Medicare, these sessions are certainly your bread and butter. How do you turn the complexities of Medicare into something not so complex for inquiring minds?

Tom: Original Medicare, which became law in 1965, is pretty straightforward—hasn't changed much in 55 years. Part A covers the hospital benefit, and Part B covers the outpatient benefit. What can be confusing are the enhancements that have been added over the years; when and how to enroll; the penalties for late enrollment; and the costs associated with premiums, deductibles, co-insurance, and co-pays. There are so many choices, and they can differ by company and area. When someone approaches age 65, they start getting mail every day about options. And that can get overwhelming. Since I already went through all that, I can relate to what members are experiencing and speak to the process and options both as a beneficiary and a broker.

Can you discuss how Medicare is beneficial during trying times, specifically when it comes to coping with stress, covering related needs, and telehealth and related services.

Tom: Prior to 1965, when people resigned from their job, they lost their health insurance. As a result, medical care was paid for out of pocket. Since Medicare became available, seniors can have access to health care for the rest of their life. This a huge reducer of stress since people often could not afford to get medical service, especially before a condition became serious. Treatment can be focused on physical and mental health.

If you had just one piece of advice for someone transitioning to Medicare, what would it be?

Tom: Once people get close to 65, and they start receiving tons of unsolicited information about Medicare, they often start asking relatives or friends for advice. This advice often isn't accurate and leads to poor decisions. I have talked to many people who made decisions based on faulty information, and it cost them money and services. My advice is don't rely solely on what you hear from friends, see on TV, or get in the mail. Talk to a Medicare broker who can provide up-to-date information based on your situation. It's is also hard to know who to trust, which is why I urge members who have questions to call one of the Medicare Specialists at SELCO (Marcia Rudick is the other) to provide unbiased information about multiple options for no cost or obligation. That is all that we do.

Second, please don't just rely on original Medicare Part A and B. You will be penalized if you do not add a prescription drug plan. In most areas of Oregon, you can add a Medicare Advantage Plan—which includes prescription drugs—plus other extras for no additional cost.