Losing your job is never an enjoyable experience.
It's especially challenging for older workers approaching retirement age. Not only has the job market become increasingly competitive, but finding health insurance after being displaced can add another element of stress.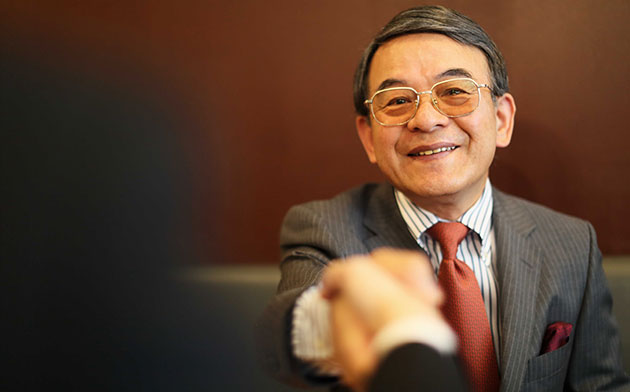 Fortunately, there are options for securing what, hopefully, will only be a temporary solution. Several doors are opening in the aftermath of the Tax Cuts and Jobs Act of 2017, which repeals the Affordable Care Act's individual mandate requiring Americans to buy health insurance or face a tax penalty. The repeal takes effect at the federal level in 2019. (Note: Some states plan to replace the mandate with their own policies and penalties.)
Below are the most common methods of obtaining suitable coverage to tide you over until you land that next job or enter retirement equipped with Medicare.
"Depending on what you decide to do, be sure to get on it early, because some of the options are time-sensitive," said Nick Bloxham, Vice President of SELCO Insurance Services.
Shop the marketplace
Because you lost your job-based coverage, you can skip the annual open enrollment period and shop the ACA Marketplace during the 60-day special enrollment period, whether you quit or were let go. Depending on your estimated household income, you may also qualify for a federal subsidy, which would lower monthly premiums and out-of-pocket costs. Coverage can start the first day of the month after you lose your insurance. The federal government operates the Marketplace for 39 states; the other 11 states and the District of Columbia run their own.
Sign up for COBRA coverage
The Consolidated Omnibus Budget Reconciliation Act (COBRA) is a federal law that may allow you to stay on your employee health insurance for a limited time after your job ends (typically 18 months). The catch is you pay the full amount of the policy's premium that you and your employer shared, plus a small administrative fee—and it can be very expensive. For older workers, however, COBRA could wind up being the most affordable option. Your employer might have a group plan with tiered rates. These plans typically assign a single rate for all workers. Because of this, younger workers can typically find a better rate in the individual market, whereas older ones are often better off paying the COBRA rates versus finding a plan in the marketplace. Also, under the ACA, older workers' premiums can be up to three times higher than for younger employees, which would also potentially make COBRA more attractive. (Before the ACA, there was no limit to what insurance companies could charge older people.) Another benefit of COBRA is you don't have to change doctors. Before signing up, determine if you're still insured under your former employer's plan. If you already paid into the plan, you should be covered for the rest of that month.
Hop on your spouse's insurance plan
If it's available, this might be the easiest option. In many cases, you can't switch insurance plans unless it's during the open enrollment period. However, losing your job falls under "qualified life events" (having a child and getting married are others), thus creating a special enrollment period with your spouse's employer. Your spouse will need to explore insurance options, sign up for a policy, and add you to the plan. This method lets you remain in a group plan, which will likely be less expensive than COBRA but more costly than the individual or nongroup plan you just lost.
Consider short-term insurance
Unless you're fortunate enough to join your spouse's plan at a low rate, short-term, limited-duration (STLD) health insurance will be the least-expensive route. Premiums can be as low as $25 per month, though these plans generally feature high deductibles and out-of-pocket costs. An August 2018 ruling by the Departments of Health and Human Services, Labor, and Treasury also makes it easier to hold on to the insurance longer. The maximum duration of the short-term plans was extended from three months to 12 months, and insurers are now allowed to renew or extend their plans for up to 36 months. Keep in mind, because short-term insurance doesn't qualify for minimum essential coverage status, policy holders could still face the tax penalty if they take out a plan before 2019.
Enroll in Medicaid or CHIP
During the special enrollment period mentioned above, you'll also learn if you qualify for free or low-cost coverage from Medicaid or the Children's Health Insurance Program (CHIP). Should you lose your job and need health insurance for yourself and your children, check your state's health authority site to see if you're eligible. Oregon residents will find this information at Oregon Health Authority.
"A lot of these options were unappealing even a year ago because of the individual mandate," Bloxham said. "Because you aren't required to have an ACA-approved plan anymore, there is more exploration of other options."
Looking for work can be stressful, and so can shopping for health insurance. But you can ease the burden by weighing your options and being prompt with your decision. Do that and you'll be on the right path to bridging your insurance gap.