Early fall is a time to annually promote family and community disaster planning.
Every autumn, the Federal Emergency Management Agency (FEMA) stresses the importance of preparing for unexpected disasters and emergencies with National Preparedness Month. In 2022, the theme was "A Lasting Legacy," the latest reminder for all Americans to stop and assess their emergency preparedness plan.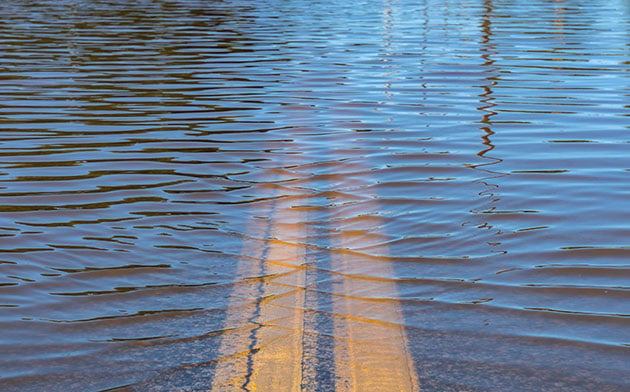 In the Pacific Northwest, having proper flood insurance coverage can be a positive step toward that peace of mind. Most homeowners' insurance policies exclude flooding; in fact, in respect to the FEMA definition of "flood," general policies never cover flood damage. So, buying flood insurance is one of the most important steps homeowners can take to protect their investment before the next unpredictable weather event. Flood insurance is optional, but FEMA and the National Flood Insurance Program (NFIP) encourage you to strongly consider it if you live in a floodplain or coastal region like so many Oregonians do. And with the rainy season right around the corner, the time is now—it typically takes 30 days for flood insurance to go into effect.
Flooding can be an emotionally and financially devastating event. Without flood insurance, most residents must pay out of pocket or take out loans to repair and replace damaged items. Let this sink in a moment: Just one inch of water can cause more than $25,000 in damage to an average-sized home!
"I highly recommend flood insurance for any homeowner who lives in a floodplain," said Tim Holland, Commercial Lines Account Specialist for SELCO Insurance Services. "If the risk is severe enough, it will be required by your mortgage company. If it's not required, the cost is very affordable."
Prepare your home
In addition to ensuring you're insured, doing a little maintenance around the house will help you prepare for the worst. Set aside a weekend to do the following:
Reduce the risk of damage from flooding by elevating critical utilities, such as electrical panels, switches, sockets, wiring, appliances, and heating systems
Clear debris from gutters and downspouts, make sure basements are waterproofed, and ensure your sump pump is working.
Pack an emergency kit. This kit should include at least three days' worth of water and food, along with flashlights, medications, and cellphones with chargers.
Prepare your finances
From keeping important documents (birth certificates, passports, etc.) safe to stashing cash in your home, financial preparation before a disaster can't be understated. FEMA's Emergency Financial First Aid Kit can help you get started. There's also this handy guide, courtesy of the Department of Homeland Security.
"It's a good idea to store your important documents in a safe deposit box and not in a waterproof or fireproof safe," Holland said. "Waterproof safes will not be fireproof, and fireproof safes aren't actually fireproof for important documents."
It's human nature to think, "this can't happen to me." But natural disasters happen at the most unexpected times and places. So, even the slightest amount of preparation can make a huge difference if a disaster visits your neighborhood.