When credit unions profit, so do you.
There are more than 6,000 credit unions in the United States (and growing), yet doubt continues to creep into many people's minds about whether their structure and services (including digital tools) can stand up to larger banks.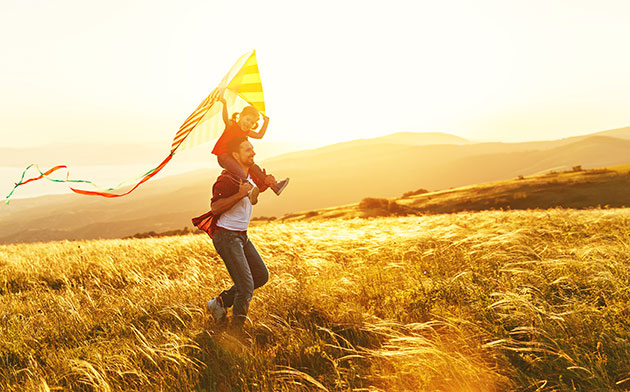 SELCO and other credit unions continue to gather momentum—and set themselves apart from other financial institutions—because of the concept of membership. A "member" reaps the benefits of credit unions' commitment to co-operative values (like community giving), effectively shaping the entire experience.
"At SELCO, we're not conflicted about who we serve—we exist exclusively for our member-owners," said Bob Newcomb, SELCO President & CEO.
There are many benefits of being a credit union member-owner—here are a few highlights.
Safety and soundness
There's no safer place to keep your money than with a federally insured credit union. SELCO accounts are fully insured by the National Credit Union Share Insurance Fund up to $250,000. (No American has ever lost a penny on their insured accounts at any federal insured credit union in the US.) Not only that, but our regulatory examiners rate SELCO among the strongest credit unions in the Pacific Northwest. Throughout SELCO's 85-year history—from the throes of the Great Depression to today—we've served our members without interruption. Helping you through financial ups and downs is our very reason for existing. You can count on that to continue.
For members, member-owned
When doing a banks vs. credit unions comparison, the fundamental difference is in who owns each. Banks are owned by investors, credit unions are owned by their members. It's that simple. When you join a credit union, a small deposit buys you a common share. With that simple transaction, you become a part-owner of your credit union, giving you access to several benefits (like access to a network of over 5,000 branch and ATM locations through Shared Branching).
Governed by members, for members
The SELCO Board of Directors oversees management and sets the strategic direction of the credit union. All members of the volunteer board are SELCO members—and the member is at the center of their decision making. This is done by remaining grounded in our roots and firm in our mission, values, and guiding principles.
A comprehensive virtual branch experience
At SELCO, we have a wide array of digital tools that allow you to set up your own virtual branch. Our online and mobile resources are safe, secure, easy to use, and help minimize wait times. Pay your SELCO loans and other bills, deposit checks with your device's camera, schedule phone and video appointments, and more without needing to leave the house.
We urge you to take advantage of these digital offerings.
When credit unions profit, so do you
How do members profit? A credit union's success correlates to lower fees and better interest rates for the member. Your credit union is also invested in your well-being. To that end, you can always expect great customer service and genuine advice along with helpful financial resources.

"Having been a credit union member since I was 13 years old and working at a credit union for 24 years, I would say the best thing about credit unions is the people," said Landry Cummings, Senior Branch Manager for the Eugene branches. "We are known for our great rates on deposits and loans, but the real heart of any credit union is the staff and our members."
As a member of a credit union, you benefit in many ways. In turn, your membership carries meaning and value that impacts your local community. In other words, you're not a customer. You're much more.