Keep these things in mind to ensure transactions between your financial institutions are seamless.
What do shopping online, sending money to friends through an app, and having your tax refund deposited directly into your bank account have in common?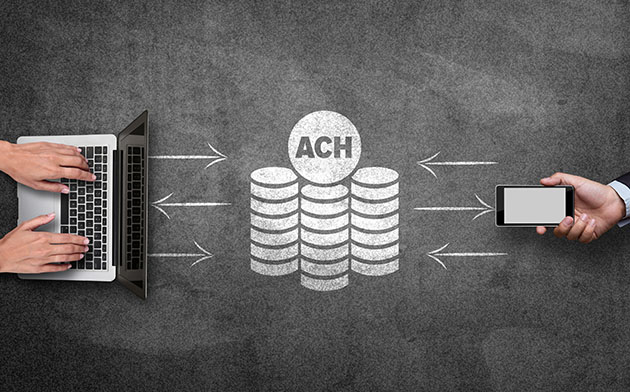 They're all possible thanks to the Automated Clearing House (ACH)—a computer network that moves money between financial institutions.
While ACH transfers can be quick and convenient ways to send and receive money, there are a few steps to ensuring smooth and timely ACH transfers. So, next time you set up an ACH transfer, remember to include the following:
Routing number
Often, the routing number can be found on the homepage of your institution's website. For example, SELCO's routing number—323274445—is at the bottom of every page. If you have a checkbook handy, the routing number will be the 9-digit number between the transit symbols (aka the sideways smiley faces) below the "Memo" line.
Your full account number
Account number lengths differ by institution, but SELCO's full account number is always 14 digits. Regardless of financial institution, your account number can typically be found:
At the bottom of any check. The account number will be to the right of the routing number below the "Memo" line.
In mobile or online banking. (Here's how SELCO members would find this information in mobile banking and online banking, respectively.)
Account type
Along with your routing and account number, you'll often be asked to confirm the type of account you want the money sent to or drawn from—in other words, a checking or savings account. Every account has a unique account number, so this is a great opportunity to double check that the account number matches the account type.
In those cases when ACH transfers are returned, it's often because of a small error—one too many or too few numbers, transposed digits, or the wrong account type. So perhaps the best advice is to always double-check your information before initiating the transfer—that extra step can save a lot of headache later on.
And that's it. From there, make sure to keep an eye on your statement to ensure your payment was debited or credited as expected. If it wasn't, or if you realize you made an error, reach out to the other party and let them know right away. Caught in time, you can put your transfer back on track.