If you are like a lot of Oregonians, there is a fair chance you have considered switching from your big bank to a more local financial institution.
Research conducted by Resonate's consumer database in 2019 found that 5.3% of the online adult population in the United States considered changing financial institutions (Resonate calls them "switchers"). An additional 16% was on the fence ("persuadables")—meaning 48 million potentially could make the switch.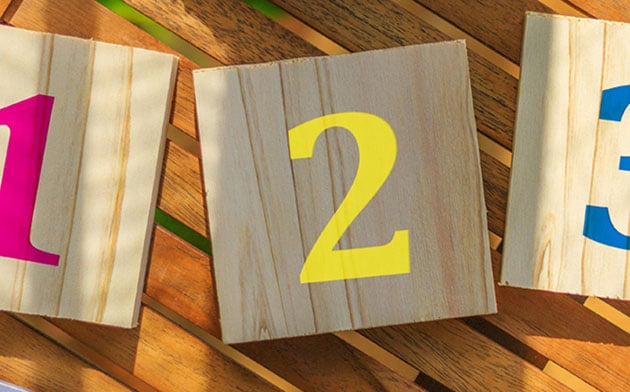 In the end, however, a much lower percentage ultimately take the plunge.
One of the chief obstacles is the perceived "hassle" of switching. It prevents some from making the jump, even if they are among those who want to make the move from big bank to a local, Oregon-based institution such as SELCO.
The worries certainly make sense, at least on the surface. Banking services such as automatic bill pay, direct deposit, and more, must be transferred to your new account. Some banks even try to retain customers by charging fees if a departing customer's accounts haven't been open long. All the details to consider can seem overwhelming.
But here's the good news: Perception is not always reality.
Switching from your current bank to SELCO is actually quite easy, and can often be completed in just minutes.
In fact, switching to SELCO is so easy it can be done in four simple steps:
Step 1. Open an account
Applying for SELCO membership takes about 5 minutes. Eligibility to become a SELCO member-owner is broad, and new members need only to live or work in any one of the 27 Oregon counties SELCO serves, or be an immediate family member of one who does.
As part of the application process, you'll be asked to choose what type of accounts you would like to open: including personal checking and savings accounts, money markets, and certificates. Once an account is opened, your SELCO Visa® debit card is ordered on the spot. From there, you can start setting up your virtual branch by registering for digital banking and setting up automatic payments and transfers. Check out SELCO's Education Center for valuable instructions and tips involving everyday banking tasks.
Step 2. Update your direct deposit
If you take advantage of direct deposits—either with your paychecks, Social Security checks, or other form of payment—you'll want to redirect them to your new SELCO account.
This is simple, too. In most cases, you need only fill out SELCO's online direct deposit authorization form and submit it to your employer. For Social Security, PERS, or other similar payment deposits, use the links provided on the form to get started.
Step 3. Update any automatic payment
Whether it's a monthly subscription to Netflix or a mortgage payment, most of us have become accustomed to the convenience of automatic payments and withdrawals. To do this with your new account, identify each of those regular automatic payments from your old account and set up new recurring payments through SELCO's digital banking. Just like that, you're on the road to convenience.
Step 4. Close your old account
Inform your old institution that you want to close your account. In all likelihood you'll have to do this in writing or in person. Once that's done, transfer your remaining funds, which can typically be withdrawn or transferred electronically, to your SELCO account. Before taking this final step, though, ensure all checks and automatic payments have cleared. If you close your account before a transaction clears, your former bank may reopen your account and you could be hit with fees.
In just four easy steps, you're free of your old account and ready to experience the difference being a SELCO member-owner can make.
There are many ways to contact us. Let us know how we can help.