The figure is staggering: Nearly 47 million Americans have filed for unemployment benefits since the beginning of the COVID-19 pandemic—a number greater than the combined population of 23 states.
Piggybacking this crisis are scammers lined up to take advantage. According to a recent report from the Inspector General of the U.S. Labor Department, at least $26 billion in benefits could be wasted, with a large portion of that going to con artists from all around the world.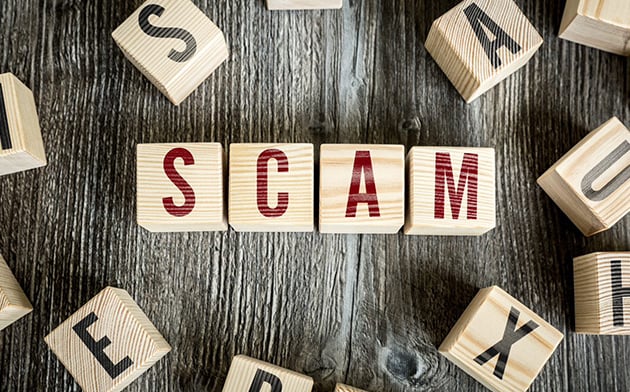 The panicked rush to fill out claims as well as overloaded unemployment websites and phone lines provide the perfect cover for these criminals. The federal government also loosened its criteria for eligibility, including waiving the requirement to actively seek work, and added $600 to normal weekly benefits. (This enhanced benefit ended July 31, 2020.) These tactics have further enabled scammers to more easily pull off their schemes without getting caught.
If you plan to file for unemployment benefits, be on the lookout for these and similar scams to protect yourself from fraud. If these criminals have enough information to file an unemployment claim, they likely have enough to commit other acts of identity theft.
"As with any scam, the most important thing is to independently verify who you're corresponding with," said Stephanie Ziegler, BSA and Fraud Supervisor at SELCO. "Scammers pretending to be a representative of a company or agency can be very convincing."
How the scams play out
Unemployment scams can make an already challenging situation more difficult by leading to theft, delaying a claim, or disqualifying a victim from receiving benefits. Here are a few of the more prominent ploys:
Filing a claim in your name. A con artist files the claim, then collects the benefits or claims to have been employed by a place of business where they have never held a job. Victims will thus be denied their own benefits.
Offering help with your application. A scammer impersonates a government employee eager to assist you with your application. In all cases with this scam, unsuspecting victims' claims will never be filed, and in extreme circumstances, they can have their identity stolen.
Setting up bogus websites. Fraudsters create these websites to look like the official federal sites used for claiming benefits. Scammers use sophisticated software to design these pages and lure their victims via social media posts or emails.
Another troubling trend Ziegler has seen recently is people posting on collective online communities asking for tips on filing their claims.
"By doing this, they open themselves up to scammers," Ziegler said. "A scammer could see that post and either send you a message or respond by offering the 'services' of their 'company,' when they really only want to take advantage of your frustration."
How to avoid these scams
As always, arming yourself with knowledge is the best way to protect yourself and outsmart these criminals. When seeking unemployment insurance, always remember:
There is no fee associated with filing or qualifying for unemployment insurance.
Government officials will never ask for personal information over the phone unless a phone appointment was preplanned and scheduled for a specific date and time.
Sensitive information should never be shared on a site without first verifying the site's security and legitimacy.
If you do need help with the process, each state has its own dedicated website for filing and checking unemployment claims. You'll find FAQs, videos about how to file claims, ways to contact the unemployment office, and more. (Here is the official site for Oregon.) Tell-tale signs that you're visiting the legitimate government website are the presence of the lock icon next to the URL and "https" in the address. It's also best to visit the site on your own instead of clicking an ad or a link embedded in an email.
All the while, keep a sharp eye out for employment scams as you're looking for work. Social media is a breeding ground for "too good to be true" opportunities, such as secret-shopper or work-from-home job postings, gigs that involve you sending money back to your new "employer."
For millions of Americans, the road to recovery will be very long. The unfortunate reality is that scammers will always be around to thwart that process. By being diligent with your cyber security and setting up a personal firewall, you can keep these criminals at bay. And, as always, visit IdentityTheft.gov if you've been a victim of any type of fraud. For additional information about personal security, visit SELCO's Security Center.