As spring turns to summer, Oregon's natural beauty is in full view. Is it time to spruce up your home to match that splendor?
Depending on the scope of the project, home improvements can be both time-consuming and costly. And many use their home's equity to acquire the funds needed to complete the project.
Home equity lines of credit (HELOCs), home equity loans, and home refinances are useful resources to help cover the costs of a home improvement project. But homeowners shouldn't treat their home equity frivolously.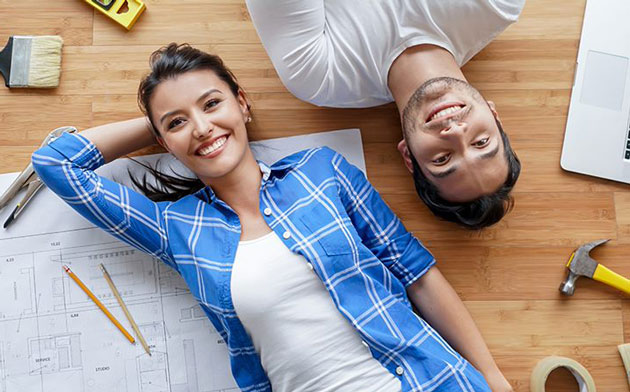 Before tapping into the equity of your home to pay for upgrades, renovations, or improvements, homeowners should make sure the project is worth the cost and that the right form of credit is being used. As with any financial decision, due diligence is key. After all, not all home improvement projects are created equal, and every homeowner would be wise to first consider a project's return on investment.
Modernizing a kitchen, projects that increase living space, energy-efficient upgrades, fixes to existing critical systems (such as electrical, heating, or plumbing), and improvements to the landscaping or outdoor living spaces can help preserve, or even boost, your home's value.
But other improvements, such as cosmetic upgrades that are tailored to the tastes of the current homeowner or that require additional maintenance, often add less value than the cost of the project.
Once you've deemed a project worthwhile, it's time to find the right financing based on your needs and circumstances. SELCO offers each of the options below, and we're happy to work with you to determine the best financing plan to reach your goals.
HELOC
Most commonly used for home improvements, HELOCs are frequently chosen for their flexibility. Using the equity in a borrower's home as collateral, borrowers and lenders agree to a maximum loan amount and term. Financial institutions (including SELCO) often issue the borrowers a credit card, which can be used to access HELOC funds as needed throughout the draw period (typically between five and 15 years long). The primary benefit of this is it allows home improvement projects without a fixed cost to be funded over time, giving borrowers convenient access to their line of credit at each step in the process — and continued use once the original project is complete.
Home Equity Loan
Like a HELOC, a home equity loan is secured by your home's equity. But home equity loans work more like a conventional loan. Lenders set a precise amount paid in one lump sum, generally with a fixed term, interest rate, and monthly payment. But home equity loans lack the flexibility of a HELOC, so they're often better for projects with a known, relatively fixed cost, such as a single-room remodel.
SELCO also offers hybrid HELOCs that provide more flexibility with the option to lock in a fixed rate and term. If you're looking for a break on your taxes, interest paid on the loan for most HELOCs and home equity loans is tax deductible, but it's wise to consult a tax adviser before getting started. Schedule an appointment today and let a SELCO specialist find an option best suited to your needs.
Refinancing
In addition to HELOCs and home equity loans, some financial institutions offer a cash-out refinance, letting homeowners refinance an existing mortgage while pulling extra funds for use as they please. This gives homeowners cash in hand for a home improvement project. And unlike HELOCs or home equity loans, a refinance doesn't require borrowers to pay back a separate loan aside from their mortgage. Typically, a cash-out refinance requires more available equity in your home than a HELOC or home equity loan. This approach comes with some costs, though. It will increase the amount you owe on your mortgage, and refinancing fees and closing costs will apply.
Whichever product you choose, remember that your home equity is an asset that should be used wisely. In addition to the enjoyment of the completed renovations, the right project coupled with smart financing will likely add value to your home and make long-term financial sense.