September is a banner month for deals.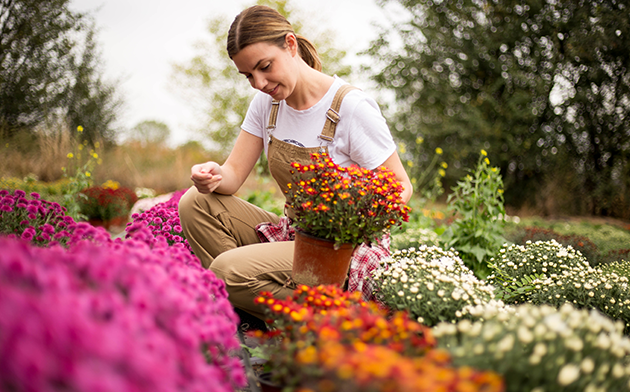 Labor Day sales kick off the month, and retailers do their best to lure shoppers with bargain prices on items like mattresses and jeans after the back-to-school frenzy has died down. Here's what to buy and what to skip in September.
What to Buy
Plants. Garden centers start making room for autumn and holiday plants this month, so summer plants, trees, and shrubs can be found for dirt-cheap prices. Spruce up your landscaping with some perennials to enjoy in future years.
Mattresses and bedding. When it comes to mattress bargains, don't snooze on the Labor Day weekend. This is your best opportunity to get a sweet deal until Black Friday. To complete the set, bedding and bath supplies also go on sale during the holiday.
Airfare for the holidays. Opinions vary on the best times to buy airline tickets. But the general consensus is the best deals surface about eight weeks before your travel date. So, if you're thinking of flying away for Thanksgiving, your best bet is booking at the end of September.
Denim. Jeans are a hot commodity during back-to-school shopping. Once that shopping storm subsides in September, retailers will slash prices to unload their unsold inventory.
What to Skip
Halloween costumes and décor. Halloween costumes and decorations start hitting the stores this month, but the best deals are still to come. Once the calendar turns to October, prices will start coming down.


Televisions. Football season is upon us, but that doesn't mean it's a great time to buy a TV. Black Friday, Cyber Monday, Amazon Prime Day, and the weeks leading up to the Super Bowl are the absolute best times to score a great deal on a new TV.


Camping and hiking equipment. While some high-quality camping gear rarely (if ever) goes on sale, other equipment can be found at a discounted price. September just isn't the time to do it. Wait until late fall and winter to land the best deals.
Leaf blowers. Before we know it, leaves will start dropping. Time to rush out to get a leaf blower, right? Not so fast. Leaf blowers will be in high demand this month, so you're better off breaking out the rake and waiting at least a few months for the blowers to go on sale.