Summer is in full swing, as are the bargains in July.
This month has a lot to offer, from all things red, white, and blue to clothing for the rest of summer and back-to-school items. Here's what to buy and what to skip in July.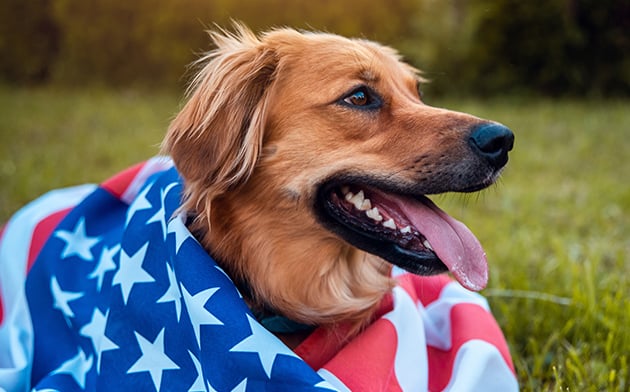 What to Buy
Patriotic items. Not only do major retailers hold sales on July 4, but you can also find bargains galore on patriotic gear in the weeks after the holiday. Pick up clothing, home and party goods, and toys after celebrating America's independence.
School supplies. By the time July ends, the start of school is right around the corner. Big-box stores are already in back-to-school mode, so there will specials on pens and pencils, paper, crayons, scissors, and more this month.
Summer apparel. Ordinarily, buying clothes in-season isn't advisable, but July is an exception. Apparel stores have started clearing out their summer inventory to make way for the autumn line, so you can score great deals on shorts, swimwear, summer dresses, and white sneakers.
Prime Day deals. Prime Day is July 11-12 this year, so check the Amazon site on those days for deals on Amazon products, electronics, home and garden items, and much more. (Note: You must be an Amazon Prime member to take advantage of these deals.)
What to Skip
Sunglasses. Summer clothing may be discounted this month, but you'll want to wait to get a new pair of shades. Sunglasses are still full price in July, and prices won't start ticking down until September, with October being an even better time to pick up a new pair.
Grills and patio furniture. Summer is just heating up, meaning grills, patio furniture, and other outdoor gear will still be retailing at full price. If you can hold off another month or so, you can enjoy big savings and upgrade your outdoor living space to your heart's content.
Lawn mowers. Lawn mowers are still in high demand in July, so don't expect to find any on sale. Give it another couple of months and prices will be more to your liking for a new mower (as well as other gardening tools and supplies).
Sandals and flip-flops. Put warm-weather footwear on the skip list this month. As mentioned before, white sneakers tend to go on sale in July, but sandals and flip-flops won't be discounted until August.