Summer is winding down (but not necessarily cooling down), and the start of the school year draws near.
And that means back-to-school deals are in full force while summer-clearance items are equally abundant. Here's what to buy and what to skip in August.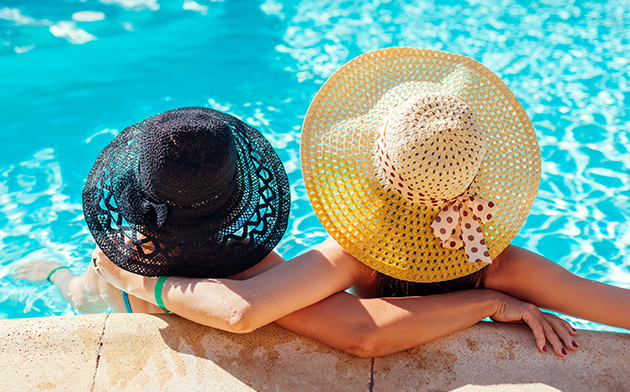 What to Buy
Back-to-school supplies. Beyond your garden-variety pencils, pens, and paper going on sale this month, you can also expect great deals on items like dorm furniture and laptops. These bargains tend to disappear once school starts, so try to hit the brick-and-mortar stores and e-retailers in the first couple weeks of August.
Summer apparel. Hot-weather garb, like shorts, swimsuits, and sundresses, tend to cost less as summer fades into autumn. Pick up some new stunners to add to your wardrobe this season, or load up on timeless classics you can start wearing next year.
Air conditioners. The dog days of summer are here, so why not spend the final weeks of it in comfort? Even as temperatures peak, retailers realize that most people have already purchased their AC units for the season, so you can likely snag a great deal on a new unit.
Wedding decor, gifts, and wear. Maybe it's the extreme heat, but according to wedding website The Knot, August isn't a popular month for weddings. That makes this a perfect time to pick up decor, gifts, and other items you'll need for a future wedding. (Hint: October is one of the most popular wedding months.)
What to Skip
iPhones. If your iPhone begins to show its age toward the end of summer, resist the urge to pick up a newer model in August. For the past several years, new iPhones have been released late in the year. By waiting a little longer, you can typically score a great deal on one of the more-recent models.
Major household items. Again, you'll want to play the waiting game if you're in the market for major household items, like a new fridge or mattress. Around Labor Day, prices on brand-name appliances and mattresses are slashed significantly.
Electronics. Aside from deals on laptops for students—some of which only students can take advantage of—August is a cooling-off period for electronics. Amazon just hosted its Prime Day sale, and Black Friday is a few months away, so waiting it out for TVs, headphones, gaming consoles, and other tech gear is the smart move.
Fall clothing. Not that you're thinking of sweaters when it's 100 degrees out, but autumn is right around the corner. That's why retailers start rolling out their new fall inventory in August—and the prices are at their peak. Wait until fall is in full swing to find the deals.