The real estate market is typically a frenzy of activity from April to September.
The weather is ideal for sellers to put their homes up for sale and buyers to look at them. Families tend to relocate during the summer months as they change jobs while getting their children settled before the upcoming fall school term. That's what happens in a normal housing market.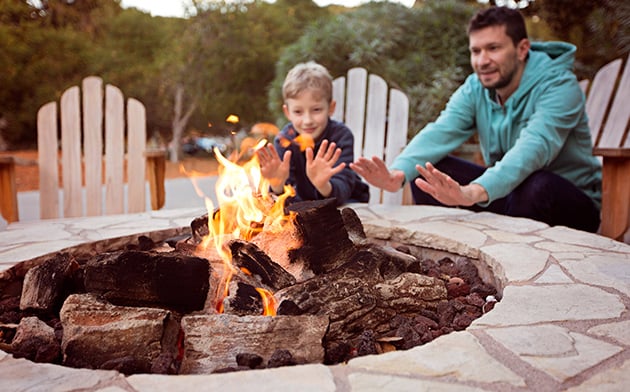 What we've seen the past few years is anything but normal.
In 2020 and 2021, there was a confluence of rising home prices to go with historically low interest rates (as low as 2%!) and a bundle of prospective buyers on the sidelines. Fortunately, the housing market is firmly in "correction" mode as interest rates have risen above normal levels (but are projected to stabilize in the near future), inventories continue to gather momentum, and listing prices continue to fall. Inventory of newly listed homes continues to grow, and they are mostly smaller in size, meaning there is a larger pool of less-expensive options out there.
So if all those incessant summer bidding wars have got you down, patience just might pay off by shifting your focus to buying during the autumn months. As "buyer fatigue" has become a major factor in the real estate rat race, virtual home tours have remained popular, and securing a mortgage has become more streamlined online or over the phone, you just may be the first to get your foot in the door of your dream home.
Less competition
Many buyers find their dream homes in the summer, while others put their search on hold as the weather takes a turn for the worse or they shift their focus to their children's school. Also, unsold inventory from the summer gets reset and fresh homes go on the market, putting the ball back in your court as a buyer.
"As a result, the asking price will probably be more realistic to what it should sell for and not have the inflated premium based off of lack of inventory," said Mike Lavender, Director of SELCO Mortgage.
More flexibility
Say you find a home that has been on the market for 90 days. The seller may not have had much luck during the summer selling circus—possibly because the listing price was too high—and will likely be more motivated to wheel and deal. These negotiations can extend beyond the price of the home itself—you might be able to have expenses like closing costs and improvements rolled into the final tally.
"Fall is when listing prices may or may not come down slightly but sales prices certainly do," Lavender said. "People who didn't get their house sold over the summer are more willing to take a smaller offer so they don't have to hold onto it through the winter."
More help available
Summer is a busy time for everyone involved in a home purchase—real estate agents, appraisers, carpenters, roofers, and general contractors, to name just a few. With so many people waiting in line for these workers' time, there simply isn't enough "supply" for the "demand." Once fall rolls around, schedules open up and there's more time for you. Ideally, you could close on a home and have your improvements done within a short period of time. (Not to mention, you might get a better price.)
"Especially helpful for a potential first-time homebuyer, there's an opportunity for the process to be a little slower and you can potentially leverage more of these professionals' time to get a better understanding of what you're getting into or the work that needs done," Lavender said.
End-of-year sales
You're settling into your new home with the big yard. But you don't own a lawn mower, and the refrigerator, dishwasher, and washer and dryer are old and tired. What to do?
Never fear: Fall and early winter are typically ideal times to purchase tools and appliances. New models are starting to roll out, meaning the unsold year-old versions—which, if you think about it, are still new because they haven't been used—will fetch discounted prices. And with so many Black Friday and Cyber Monday sales online, you can score even sweeter deals without having to tangle with the crowds.
If the summer rush or concerns over the pandemic put your house search on hold, or you just can't decide when to enter the game, don't be discouraged. The cooler, calmer months of fall may be exactly what you need to land your next or forever home.
"The best time to buy a home is not necessarily driven by the rate market or the housing market," Lavender said. "The best time to buy a house is when it's the right time for you."
To learn more or if you have any questions about mortgages, feel free to schedule an appointment, call us at 800-445-4483, ext. 7730, or send an email to mortgageteam@selco.org. We'll be happy to help.