Now that some of the common loan-approval terms are embedded in your brain, it's time to explore other head-scratchers that come up over the life of a mortgage.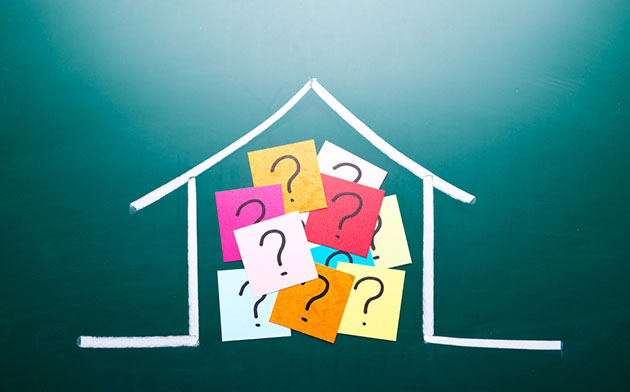 The following is a short list of terms describing anything from mortgage insurance to the various types of loans. By the time you wade through this list, you'll be good and ready to buy a home.
PMI
Private mortgage insurance (PMI)
is an insurance policy that protects a lender's investment in a home while also allowing you to become a homeowner without making a down payment of 20% or higher. PMI expenses, which range from .25% to 2% of your loan balance per year, remain until you
own at least 20%
of your home.
Escrow
You can think of an escrow account as a storage facility for additional, required costs that aren't part of the mortgage, specifically. Escrow accounts are used both before you actually purchase a home and throughout the life of your loan.
The home-buying process. To protect both parties during a home sale, the buyer will put down a good-faith deposit (also known as "earnest money") that will be held in escrow until the transaction closes. If the purchase is deemed a success, the deposit is applied to the buyer's down payment. Otherwise, that money may be forfeited to the home seller.
Taxes and insurance. Some people choose to pay property taxes and homeowners insurance separately in one-lump sum. For the rest of us, tax and insurance costs are added to the monthly mortgage payment and stored in an escrow account. When the bills are due, the lender uses the escrow funds to pay them on your behalf. Smaller payments over the course of the year are typically felt less than one large payment, but the choice is up to the homebuyer.
Conventional/VA/FHA/USDA
If you've looked into a mortgage loan, you've likely run across some of these terms already. Here is a quick breakdown of the most common mortgage loan programs that lenders offer:
LE VS. CD
The fundamental difference between a Loan Estimate (LE) and Closing Disclosure (CD) is in the timing. An LE, which lenders provide within three days of receiving a mortgage application, contains estimated figures that can be modified (and often are). A CD is a final breakdown of fees with few or no changes that you'll receive before your mortgage closes. Three days later, you close the deal by signing the final documents.