Congrats on deciding to buy or trade up!
This could be the start of some exciting changes—more mobility, mobility in more style, perhaps the convenience and comforts of technology from the current century. But one change that's likely is the additional financial responsibility.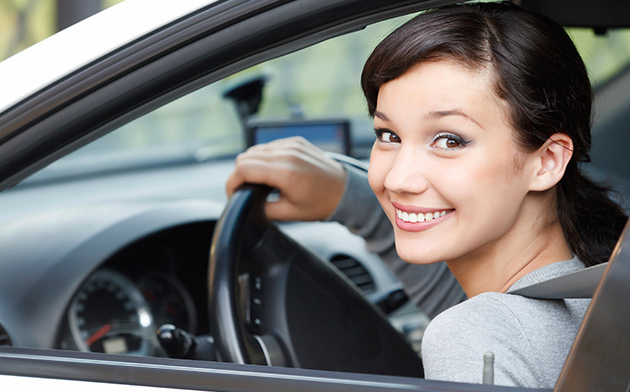 "Just like modern cars, financing can be very complex," says Jerry Leach, Loan Center Assistant Manager. "An auto loan is a commitment you should enter into knowing all your options, with a clear understanding of what lies ahead, and alongside a financial partner that understands and meets your needs."
So, before you sign on the dotted line—and even before getting preapproved—be sure to ask lots of questions. Here are a few to ask yourself and a prospective lender to help get you on the road in comfort.
How much can I afford?
Educating yourself will go a long way toward having peace of mind throughout the life of your new loan, and this starts with understanding what you can afford to pay every month.
Keep in mind—especially if you aren't currently making auto loan payments—that you'll be purchasing this car over 4–6 years (or longer). And with ongoing supply shortages, vehicle prices continue to rise.
Start by seeing how much your monthly payment would be based on vehicle price, available down payment, and loan details by using SELCO's free auto loan calculator. And if you need any help finding a car, AutoSMART lets you comparison shop in just a few clicks. Learn more about AutoSMART and other SELCO loans here.
How much will I ultimately pay?
This depends on a number of factors, including:
If a trade or down payment is involved.
The Annual Percentage Rate (APR) on your prospective loan.
Whether you plan to attach any extra coverage (e.g., GAP Advantage or Extended Vehicle Warranty).
Once the numbers are crunched, you'll have a rough estimate of your total loan amount.
"We can provide estimates prior to signing," Leach says, "and we always provide a full disclosure of what could be paid in principal and interest over the life of the loan. However, most people usually pay off or trade in their vehicle prior to completing the loan term. This means they will likely pay less overall."
Will my monthly payments ever change?
If you follow the terms of your loan agreement, then your minimum payments will remain the same. Late or skipped payments can extend the life of your loan, of course, and paying more than the minimum can shorten the term. But there are also a few situations in which monthly payments would be altered:
CPI (Creditor-placed insurance) is added to the loan. This can happen when borrowers don't have full coverage on their vehicles. Creditor-placed insurance can raise monthly payments substantially, but it's easily avoidable by keeping your auto insurance current and with the correct coverages. (You can get a free insurance rate quote here.)
Borrowers request to re-amortize their loan to get a lower payment. This is common when borrowers want to make a large principal payment (such as with a tax refund).
A late-payment fee may be assessed after the grace period has passed. However, some credit unions offer skip payment, a cost-effective alternative if you need a little extra time.
As you can see, there's a lot to think about before taking out a vehicle loan. By doing a little homework and asking yourself and your lender a few important questions, you'll be better equipped to drive off in style and (financial) comfort. If you have any questions about financing, call 800-445-4483, option 1, to reach the Loan Center. A representative will be happy to help.