Like any cyber virus out there, robocalls have found a way to evolve.
Early on, they were easy to detect and ignore—the calls came from an area code you didn't recognize. But the scam has become far more sophisticated with the rise of Voice over Internet Protocol (VoIP) dialing and call "spoofing" (faking a phone number). It's become increasingly difficult to determine what is a robocall and what isn't.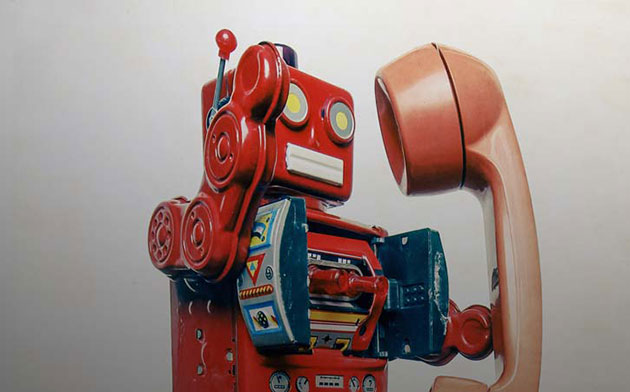 Americans are bombarded by billions of robocalls ever year. In 2017, the Federal Trade Commission approved new rules to block them, but they just keep coming. People are so leery of robocalls these days that only half of all calls to mobile phones are answered.
Read on for the inside scoop on robocalls and what you can do to combat them.
How do they have my number?
Thanks to the internet, scammers and telemarketers can find almost anyone's phone number. Robocallers also buy numbers from companies or websites that require visitors to submit basic information. Other times, robocallers simply dial thousands of numbers at random, made even easier by VoIP.
Who's on the other end of the line?
Robocalls come in many forms. Sometimes they'll try to sell you a product or urge you into signing up for a service. Other times, they'll try to scam you by appearing to represent a government agency, like the IRS.
And then there are the really sneaky ones who greet you with silence on the other end. This is step one of a scheme in which a computer gathers information about you (and thousands of others) to build a list of targets for theft—simply from your answering, "Hello," or even clearing your throat. This acknowledgement leads to the scammer making a prerecorded call to gather information about your accounts. And if the criminal ring ultimately collects enough information on you, a human calls your financial institution to attempt to take over your account. Scary stuff.
Here's how robocalls attempt to appear authentic:
Spoofing. Robocallers can use software to tweak the way their number shows up on caller ID. They can make it look like the IRS is on the phone, that your electric service company is calling you, or an Apple representative is looking for you. Recently, scammers have been using "neighbor-spoofing," in which their caller ID looks like a local number. This throws victims off and can help robocallers gain their misplaced trust.
Disguised identity. Robocallers may also choose to appear mysterious and show up on your caller ID as "private number," "unavailable," or "unknown."
'Can you hear me?' approach. If con artists ask if you can hear them, they likely are recording you saying "Yes" so they can use your voice to authorize charges on a bill or stolen credit card.
What you can do
You probably won't be able to stop all robocalls from getting through, but here are a few ways to slow them down:
Don't answer calls from unfamiliar numbers – If you don't recognize the number on your caller ID, let it go to voicemail. Also, ignore calls from recognized companies you have no reason to believe would be calling you.
Block unwanted numbers – Use your phone to block every potential robocall, or at least the persistent ones. Next, check with your provider about possible technologies you can download to block anonymous calls or those from specific area codes. Some devices and apps allow you to create your own blacklist of numbers that will be blocked or sent directly to voicemail. Consider downloading a robocall-blocking app like Nomorobo, RoboKiller, Hiya, or True Caller. These services identify thousands of bad numbers every day. Hiya and True Caller are free.
Require caller input – Consider setting up a call-blocking technology (Sentry Active Call Blocker is a good one) that greets callers with a message requiring them to enter a number before the call can proceed. Robots can't do that … yet.
Don't share your number – Never share your phone number on your social media profiles or pages. If a business asks for your number, don't give it out unless absolutely necessary.
Sign up for the Do Not Call Registry – Visit www.donotcall.gov to add your numbers to the list of registered callers who don't want to be bothered by telemarketers. This service is free, and your number will never be taken off the list. Note: Scammers won't pay much attention to this list—especially overseas callers who are able to skirt the FTC's Do Not Call Registry.
File a complaint – If you've signed up for the Do Not Call Registry and, after a month, you're still receiving robocalls from specific companies, file a complaint at ftc.gov. When the agency receives enough complaints about a number, it will take action.
Robocalls aren't going anywhere. Even if just a few people are taken in by these scams, the minimal cost of running the calls is more than worth it for the people behind them. But you don't have to let them take over your life. It's a constant battle, but preventative measures such as these can certainly help.