March is one of the quieter shopping months since there are no major holidays or sale events.
But that doesn't mean you can't pick up some fantastic buys on things like luggage, winter apparel, and frozen food (really).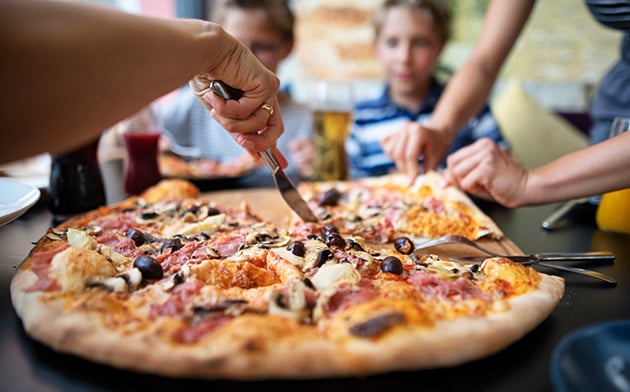 Here's what to buy and what to skip in March.
What to Buy
Luggage. To get ready for the summer travel rush, retailers start rolling out their new luggage styles in March. Here's when to grab an unsold suitcase from last year at a bargain price—just in time for your spring break getaway.
Winter apparel. There may not be many winter coats left on the racks, but what remains should be marked way down. The blowout sales began in earnest in February, and with the warmer spring weather right around the corner, the deals in March may be even better. (Hopefully, someone still has your size.)
Frozen food. March is National Frozen Food Month, and many stores offer stellar deals on items for your freezer. With so much variety up and down the frozen food aisle, this is a great time to stock up on fruit, vegetables, ice cream, prepared meals, you name it.
Pi Day deals. Not to be confused with National Pie Day on January 23, Pi Day lands on March 14 (you know, 3.14159 …). Rather than going out to eat on St. Patrick's Day, you're probably better off dining out three days earlier. Many restaurants will offer specials (sometimes as low as $3.14) on—you guessed it—pies (yes, that includes pizza).
What to Skip
Large appliances. Spring is prime time for all kinds of home improvement projects, but upgrading your appliances is best saved for another time. Appliances are generally full-priced this month, and they'll be discounted in just two months during Memorial Day sale events.
Mattresses. Daylight saving may disrupt your sleep cycle this month, but that doesn't make March a good time to upgrade your mattress. You're better off waiting until their prices drop during sale events in the months of February, May, September, and November.
TVs. With the blowout sales long over, TVs are back to full price in March. If you missed the chance to upgrade your home entertainment system at a discounted price, you'll want to wait until "Black Friday in July" events. Of course, you can also find bargain-priced TVs at sale events during the actual Black Friday in November.
Spring clothing. You may be itching to fill your closet with bright spring colors and clothing made of cooler, lighter fabric, but if you can hold off just a bit, you'll save a bundle. Spring clothing is still relatively fresh in stores and won't begin to see discounts until May.