Rate-shopping will be challenging, but there are discounts to be had
By now, the wide-ranging effects of supply chain issues and persistent inflation are well known—and felt in every corner of the economy. Despite inflation now trending in the right direction, prices of everyday necessities like food and gasoline have continued to rise.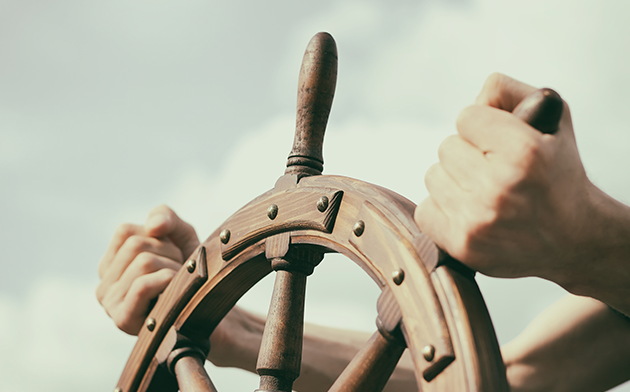 These economic challenges have extended to the insurance industry, as well, resulting in what is called a "hard market," defined by the Insurance Risk Management Institute (IRMI) as "the upswing in the insurance market cycle, when premiums increase, coverage terms are restricted, and capacity for most types of insurance decreases."
Hard and soft markets are cyclical, but it's difficult to predict how long they'll last. We'll explain how this hard market came about, the various ramifications, and what steps you can take to navigate the choppy waters.
Root causes of the hard market
Insurers have mostly attributed the more frequent claims and higher claims payouts—which, in turn, have driven up the cost of premiums—to the following:
Supply chain issues resulting in more time required to repair or replace damaged property.
Larger catastrophic weather events, which increase claim payments. More than $120 billion in insured losses were reported in 2022, one of the costliest years on record.
An uptick in "social inflation," in which jurors award larger sums of money at trial, which has also put upward pressure on settlement claims.
"This is the most limited market I've ever dealt with as an independent insurance provider—and that's saying a lot because we have so many carriers to choose from," said Nick Bloxham, Vice President of SELCO Insurance Services. "Fortunately, some insurance carriers are confident we'll see a thawing of the claim situation in 2024. That doesn't mean we'll be back to normal, but the hope is that we'll have come closer to the peak in terms of the severity of the increases and underwriting conditions that are contributing to the hard market."
How the market is affecting insurers & insureds
As referenced earlier, premiums for personal and business insurance have been climbing—and across the board. Vehicles are more expensive to buy and fix, while total-loss claims have risen substantially—resulting in auto insurance premiums rising by an average of 17% in the first half of 2023. On the homeowners insurance front, higher-than-normal labor and construction costs have brought costlier claims, resulting in premiums to rise an average of 21% from May 2022 to May 2023.
This has caused many clients to cut back on coverage— or cut it out completely—to save money. Others have begun shopping around for better rates.
Unfortunately, those better rates just aren't out there.
Fortunately, independent agents, like those at SELCO Insurance Services, are.
How to weather the storm
In more normal times, or a "soft market," competition is fierce among insurance carriers. This lets people be more selective when choosing an insurance provider. In a hard market, however, insurance companies are the meticulous ones. Let's say a provider specializes in niche coverage, such as wildfire coverage in the Pacific Northwest. In a hard market, these providers may reduce their footprint or leave a region entirely, leaving a trail of depleted competition and costlier coverage.
That's where it pays to have your own agent. Independent agents have their finger on the pulse of the insurance market, always following trends while looking for ways to save you money. A quick review of your policy can determine if any of the following might result in discounts to potentially offset any premium increases (no rate-shopping required):
"Even in a hard market, there are still savings to be had," Bloxham said. "There are a lot of things we can do to help you save money just by looking at your policies. Discounts may have fallen off over time, but by pulling up your policy, we can find some discounts to put back in to help you weather a hard market."
If this market has raised questions about your policies or premiums, you're not alone. Nor are you alone in searching for options to fit your individual needs. Contact your trusted SELCO Insurance Services agent today to help guide you through it all.