There are ways to level off, or even lower, your auto and homeowners premiums
The recent meteoric rise in inflation has found its way to the insurance industry. Thanks to an unusual convergence of market trends, it's much more expensive to build, repair, or replace a vehicle or home in 2022 than ever before—forcing most insurance carriers to follow suit by raising rates.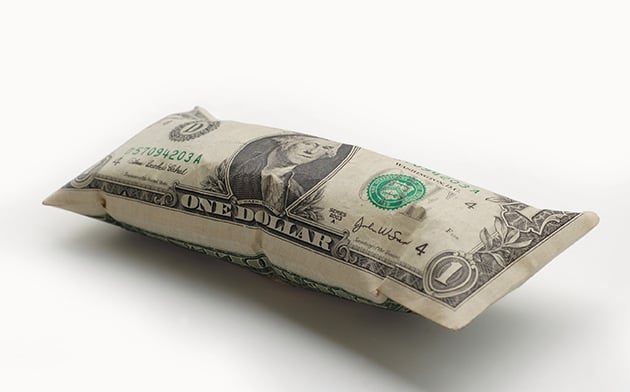 Let's take a closer look at why auto and homeowners insurance premiums are increasing, while considering ways you can still save in the long run.
Auto insurance
There are a number of reasons why insurance carriers have been forced to drive up auto insurance premiums to keep pace. (Thankfully, there are ways to soften the impact on your wallet as well.)
Not enough (and higher-priced) vehicles. An ongoing shortage of semiconductor chips has had a damaging domino effect on the auto industry. Automakers have been unable to churn out new vehicles at a normal pace—inventories have fallen dramatically between 2020 and 2022—which in turn has driven the average price up for new vehicles and way up for used vehicles. And not only are vehicles more expensive, but they're more complex with intricate electronics, resulting in more costly repairs from normal wear and tear or accidents.
More cars on the road, more accidents. In the early days of the pandemic, the streets were much quieter, therefore far fewer accidents. Not surprisingly, the roads started to fill up again in 2021, and accidents followed. The National Highway Traffic Safety Administration reported that the number of fatal crashes in January 2022 even eclipsed pre-pandemic levels of January 2020. All of which has equated to significantly more accident claims.
Where you live matters, too. This may come as a surprise, but the cost for minimum vehicle insurance coverage varies greatly from state to state. For instance, it's really expensive in Michigan yet really cheap in neighboring Iowa. (Oregon checks in with the 11th-highest average premiums in the US.) So, in states with already elevated rates, any sort of increase is felt that much more.
Fortunately, there are ways to keep your rates reasonable, including:
Safe driver discounts. If you have a clean driving record—no at-fault accidents or moving violations, no major comprehensive claims—you may qualify for a safe driving discount or bonus. With certain usage-based coverages, such as telematics, insurers can set your premiums based on your driving habits.
Bundling policies. A simple way to save money on insurance is to buy your homeowners and auto insurance from the same company. Bundling also makes it easier to manage multiple policies.
Shop around. Even when unique colliding forces aren't the root cause of increased premiums, most insurance companies will raise your rates over time anyway. As an independent agency with access to multiple local, regional, and national carriers, SELCO Insurance Services can do the shopping for you.
Homeowners insurance
Similar to the rise in auto insurance premiums, several factors influenced a jump in homeowners insurance rates.
Low inventory vs. historic demand. As recently as March 2022, the number of unsold homes hit a record low of just under 900,000 nationwide. And with millions of Americans competing for the low supply of homes, prices have continued to go up—the median home price is projected to jump to $384,000 in 2022, which would be an 11.2% increase from 2021. It didn't help that there were bidding wars on 70% of homes for sale in January 2022, further sending prices skyward.
Skyrocketing materials costs. One main reason inventory remains so low is the higher expense to build a house. The cost of building materials has risen significantly since the beginning of the pandemic. Lumber has been the main culprit. Ongoing supply chain disruptions, a barrage of summer wildfires, and an increase of tariffs on Canadian lumber imports to the United States have all played a role in prices spiking again recently. The overall tripling in cost has added an average of $19,000 to the price of a newly built home.
A shortage of skilled labor. Adding to the stress for the home-building industry is the simple fact that there aren't enough people qualified to do the job. In fact, the Home Builders Institute's most recent Construction Labor Market Report shows that an additional 2.2 million new workers will need to be trained and placed in the next three years to meet the nation's housing demand.
Like auto insurance, there are ways to tamp down the onset of escalating homeowners insurance premiums, including:
Making your home more secure. Simple tasks like putting up smoke detectors and installing burglar alarms or deadbolt locks can bring discounts on your insurance.
Skipping claims for minor expenses. If you can swing it, pay out of pocket for smaller expenses. Going claim-free can earn you discounts from some insurance companies.
Making sure your deductible is reasonable. Most insurance experts and lending companies suggest a home insurance deductible of $1,000. If you have a lower deductible ($500 is popular) you could lower your rate slightly by increasing your responsibility in case of a claim. Couple that with the aforementioned tip of avoiding small claims, and you could save yourself money in the long run.
Building your credit score. In many states, if your credit score is too low (630 is a good barometer), you may end up paying higher premiums.
Insurance rates will likely keep going up throughout 2022. There's no escaping it. However, opportunities for savings are out there. Contact SELCO Insurance Services today to find out how to take advantage of them when it comes time to renew your policies.