As any savvy homeowner will tell you, protecting the investment in your home is a crucial part of ownership.
After all, a home is likely the largest investment many of us will make. While upgrades, renovations, and additions often help maintain or even boost a home's value, these undertakings can be costly.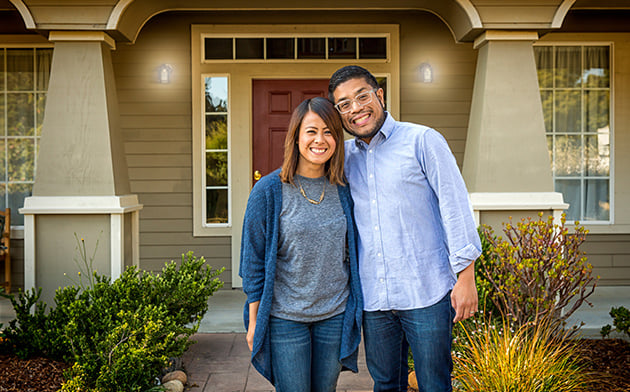 Thankfully, homeowners have an effective tool at their disposal—their home's equity. By leveraging the equity in their home, homeowners can secure the funds needed to tackle delayed projects or even prepare for surprises down the road. SELCO Community Credit Union, serving 27 Oregon and 8 Washington counties, offers an array of products designed to put your home's equity to work. Given the current market, it's no surprise that SELCO has seen an increase in interest for its home equity lines of credit, known as HELOCs.
What exactly is a SELCO HELOC?
Using the equity in a borrower's home as collateral, borrowers and lenders agree to a maximum loan amount and term. SELCO adds flexibility by issuing the approved homeowner a Home Equity Visa card, which can be used anywhere Visa is accepted to access HELOC funds as needed throughout the draw period (typically between five and 15 years). This gives borrowers convenient access to their line of credit at each step in the process.
"Very few home-improvement projects come with a fixed price tag and a perfectly defined timeline," said Michael Sauley, SELCO's Vice President of Consumer Lending and Senior Consumer Credit Officer. "So our HELOCs were designed for the way most homeowners complete their projects."
Once the original project is complete, borrowers get continued access to their line of credit, and they pay only for the credit they actually use.
Other benefits
Another advantage of a HELOC is that most borrowers receive a tax break, since interest paid on the loan is often tax deductible. But it's wise to consult a tax adviser before getting started.
"HELOCs unlock an array of benefits that will actually lower the overall cost of a home-improvement project and let homeowners save resources for the project itself, optimizing the return on investment," Sauley said.
SELCO's HELOCs are indeed useful tools to help cover the costs of home improvements, but cost isn't the only consideration when committing to a project.
Before tapping into the equity of your home for upgrades, renovations, or improvements, homeowners should make sure the project is worth the cost and that the right form of credit is being used. As with any financial decision, due diligence is key. Not all home improvement projects are created equal, and every homeowner should first consider a project's return on investment.
Modernizing a kitchen, projects that increase living space, energy-efficient upgrades, fixes to existing critical systems (such as electrical, heating, or plumbing), and improvements to the landscaping or outdoor living spaces can help preserve, or even increase, a home's value.
SELCO's expertise and personalized, local service—which has fueled the credit union for more than 85 years—only adds to the value of a HELOC.
"For most of us, home equity is our most valuable financial asset, and homeowners should never treat their home's equity frivolously," Sauley said. "SELCO's lending team works directly with our members to help guide them through the entire process and help maximize their investment."