A woman meets someone on a popular mobile app, and the two forge a relationship through online chat rooms.
Soon, she's transferring a few hundred dollars to help him "get by," then a few thousand, ultimately being scammed out of more than $35,000 by a criminal suspected of funding terrorism.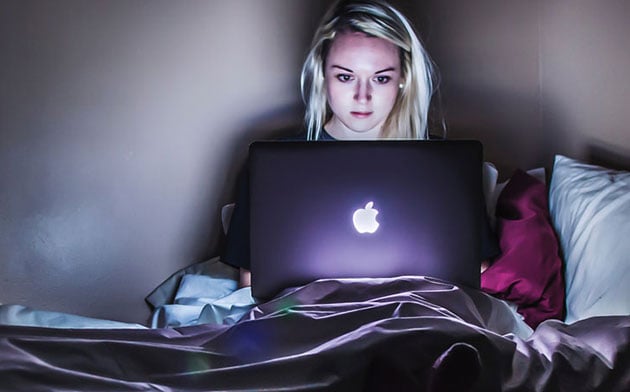 —
A teen lands a job as a "bookkeeper" through a social media platform known for its content only being available for a short time. Her role consists of depositing checks into her personal account, then sending the money back as a bookkeeping task. But all the checks are fraudulent, and the victim is out nearly $8,000. And since the job ad disappeared not long after the teen viewed it, all communication with the fraudster was lost.
—
Fraudsters show up at social events, like a high school football game or party. They're young, charming, and fit right in, allowing them to make the rounds and offer unsuspecting teens a hefty sum of money (usually in the form of a bad check or IOU) in return for their debit cards and PINs. Before the teens know what hit them, they're on the hook for several fake checks deposited into their accounts and the money that was withdrawn when they were cashed.
—
All true stories involving Oregon residents—and just the tip of the iceberg when it comes to online scams and cybercrime.
---
It's no secret that digital technology shapes our daily lives, especially for the current generation. Today's teens and young adults don't even remember a time when the internet wasn't around. Unfortunately, Generation Z's familiarity with technology—and, more specifically, social media—creates a false sense of security, making them highly susceptible to a variety of online scams. Instinctual barriers aren't in place so they don't understand the potential repercussions of communication by text, Facebook, Snapchat, etc.
"If it sounds too good to be true, it probably is." This time-tested idiom is solid advice for young people learning to navigate the unfamiliar world of finances, as well as old people who maybe don't understand technology as readily. Scammers make their money by being deceptive and preying on the vulnerable. These criminals have become increasingly sophisticated, and they're always on the prowl, attempting to access your personal information from multiple angles. There are numerous scams targeting teens and young adults. Warning signs are everywhere, but deception comes in many forms and can be hard to detect. Below are a few of the most common scams.
"It's important to create a sense of healthy skepticism when it comes to these offers," said Stephanie Ziegler, BSA and Fraud Supervisor for SELCO's Risk Oversight department. "We want them to trust their financial institution rather than the information given to them by someone they've never met."
Employment scams: False promises
You have the college degree or vocational skill in hand, and now it's time to put it to use. For young people first entering the workforce, finding a job can be a daunting proposition. Fraudsters are well aware of this and target these individuals with what's called an employment scam. Here's how it works:
Scammers advertise job openings on online forums and social networks, such as Facebook and Craigslist. They tout these jobs as "opportunities of a lifetime" that can be done from home. Next, they'll ask you to open an account at a targeted institution that they feel they can easily exploit. Or they'll try to obtain your current financial information so you can start "getting paid" via ACH transfers or mobile deposits. Such requests for account details should stop you in your tracks—you don't know these people, so don't just hand out your sensitive information.
Once scammers have your information, it's on to phase two. At this point, you may receive a "payment" in the guise of startup funds to purchase equipment. You're then instructed to pay forward the funds into an account they control. Since the funds deposited into your account are likely fraudulent, you'll be out however much they had you transfer—and possibly more if you divulged your login information.
"Ask yourself what their motivations might be," Ziegler said. "Also get the opinion of a family member or your financial institution before attempting any transactions. A parent is more likely to have gone through the 'traditional' process of obtaining a job."
Online loan scams: Appearance of legitimacy
Not all third-party lenders are created equal—many are legitimate, while countless others are not. For one reason or another, young people often avoid the traditional loan process and instead seek alternate ways to pay for college or other expenses.
And waiting in the weeds are—you guessed it—the scammers.
Online loan offers can seem legitimate at first. These fraudulent "organizations" often have legitimate-sounding and familiar names, and provide legitimate-looking loan documentation. But within these applications may be a request for your digital banking username and password to deposit funds into your account. That's another big red flag—login information isn't required to take out a loan.
These traps are everywhere in cyberspace. To avoid these pitfalls, Ziegler recommends speaking with your credit union, bank, or college admissions office directly to learn about your loan options. "People looking at these choices need funds for a specific reason," Ziegler said, "and it heightens their sense of need and willingness to accept a situation that they might otherwise be wary of."
Make money fast ... lose money fast
Piggybacking on the employment scams are various "get rich quick" schemes promoting investment opportunities or work-from-home gigs that promise to bring in a lot of money in a short time. These schemes create the impression that you can get your slice of the pie with little effort, risk, skill, or work experience—making teens or young adults with thin resumes particularly susceptible. Examples include stuffing envelopes at home, micro-cap scams with penny stocks, and pay-per-click online ads. Many scammers also place unreasonable time constraints on your decision of whether to join the scheme. This is another big red flag. Because you're forced to move quickly, you aren't afforded the opportunity to ask questions and understand what you're getting into. The potential fallout is you lose all the money you invested.
"At best, these are pyramid schemes and at worst are fraud," Ziegler said.
Romance scams: Breaking hearts, bank accounts
By now, most of us have received a letter or email from a "Nigerian prince" requesting help smuggling wealth out of his country. Also known as "419 scams"—a reference to the Nigerian penal code designed to deal with these crimes—this scam is one of the longest-running confidence tricks, defrauding countless victims. And it's taken on many forms over the years, including a recent barrage of "romance scams." This online crime is on the rise and can escalate to the point of emptying out accounts. In 2016—the latest that data was compiled—the FBI fielded nearly 15,000 complaints about romance scams, with losses exceeding $230 million. (And that accounts only for reported cases.)
Here's how romance scams work: Criminals troll online dating sites and chat rooms, targeting emotionally vulnerable individuals looking for companionship or friendship. Once the scam artists develop a relationship and gain trust, the fraud begins. The scam typically starts small, with the fraudster requesting a little money to cover things like travel expenses to see the victim, medical care, or a business opportunity. But then it gradually builds to the point where victims are asked to send thousands of dollars to someone they only know through online communications.
"People absolutely prey on that emotional connection," Ziegler said. "And that connection is really hard to break once established."
If you become the victim of one of these scams, know that you're not alone. Don't be afraid to talk through the situation with your parents, school counselor, or financial institution before things spin out of control. You can also file a complaint with your local law enforcement or the FBI's Internet Crime Complaint Center.
Scams can be stopped dead in their tracks if they're diagnosed early, but there still can be long-term damage—to your credit, or worse, your identity. A quick search of ongoing cases will show you, in no uncertain terms, that these scams are everywhere. And the reason they keep coming is that many succeed. Be sure to follow these tips and scrutinize even the smallest of details from these opportunities:
Never give out personal information. The biggest red flag out there is when someone you don't have a trusted relationship with asks for your Social Security number or account information. That's bad practice, and you should walk away.
Hide your passwords. If you store passwords on your smartphone, have a first line of defense to unlock your phone, like Fingerprint ID or a passcode that only you know. And don't share your passwords or cards with anyone, even your friends.
Do your research. Look for online reviews about lenders or employers. Google the listed phone number and address to see if others have reported scams, and keep up to date on scam alerts identified by the Federal Trade Commission. Your vetting can even be as simple as checking a satellite view of the company's address. (If the image is of a field or parking lot, for example, it's likely a scam.)
The more you know early on, the better equipped you'll be to spot fraud attempts down the road.
"Know who you're communicating with—whether that's a loan company, an employer, or a family member," Ziegler said. "Understand that just because you frequently communicate with someone online doesn't mean you 'know' them. You may just know the persona they're projecting."