Tax season fraud and malware campaigns have a seemingly endless number of ploys, often using flagrantly aggressive tactics, like applying threats and an extreme urgency to act or face fines, imprisonment, or legal action.
Not surprisingly, a big focus in fiscal year 2021 (spanning October 1, 2020, to September 30, 2021) was again COVID-19-related fraud. In all, the Internal Revenue Service's Criminal Investigation Division identified more than $10 billion in tax fraud and financial crimes last year.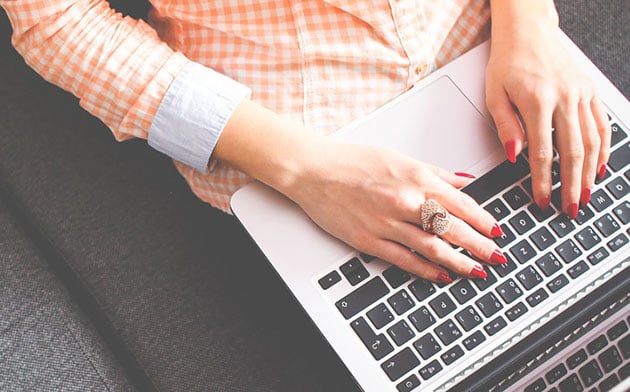 Currently trending
Tax season-related schemes delivered in emails or text or social media messages are rampant. Many are designed to steal financial information and/or infect machines with malware, to include ransomware, which prevents you from accessing a computer until a ransom is paid to the attacker. These scammers are crafty, so be cautious about any tax-related messaging from someone you don't know.
"Fraudsters prepare for tax season with all the ardor of students preparing to take the SAT," said Chelsea Budzko, Information Security Officer at SELCO. "These criminals are assertive, well-trained in their deceptive discipline, and know how to play the human psyche like a first-chair virtuoso, commonly using fear, extortion, and/or a sense of urgency. Preventing yourself from becoming a victim of tax fraud means being aware and diligent during tax season."
It's important to know that the IRS will never do the following, but scammers' tactics commonly include:
Demanding immediate payment using a prepaid debit card, gift card, or wire transfer.
Threatening to immediately bring in local police or other law enforcement.
Asking for a credit or debit card number or a password/PIN over the phone.
Demanding payment of taxes without giving you the opportunity to question or appeal the amount.
Some common scams
The below excerpts are taken from the IRS's "Dirty Dozen" scam series for 2021:

Phishing: There's a "New Client" scam in town, and it comes in the form of emails targeting tax professionals. Using subject lines such as "Preparation Tax," the scammers email tax pros asking for help preparing their tax returns.
In general, the following email scenarios should raise red flags:
You don't know the sender and the email includes an attachment or link.
You know the sender, but the email is unusual and not expected.
The email claims to be directly from the IRS, but the sender's email address is not associated with the IRS.
Emails are purporting to be from the IRS—be a healthy skeptic!

Unemployment Fraud: Record unemployment numbers continued through much of 2021, and scammers took advantage by filing fraudulent claims using stolen information from individuals who hadn't submitted claims. This ploy continues into tax season as unsuspecting individuals may receive a fraudulent Form 1099-G reporting compensation they didn't receive. When this happens, the IRS urges people to contact their appropriate state agency to obtain a corrected form.
Social Media Scams: Social media is a free-for-all for sharing information with just about anyone. Scams conducted through these channels frequently prey on events like the COVID-19 pandemic to try tricking people.
'Vishing': Phone calls from criminals impersonating IRS agents remain a threat to taxpayers. The IRS has seen a decline in these phone scams but urges taxpayers to be wary of this scam.
Help spread the word about these scams to cut the profits for fraudsters this tax season.
"Your money was hard-earned and belongs to you," Budzko said. "Protect it."
Are you a victim of fraud?
If you've been a victim of tax fraud, you can find instructions for reporting it on the IRS website.