As far as conversation topics go, the price of gas has become more popular than the weather.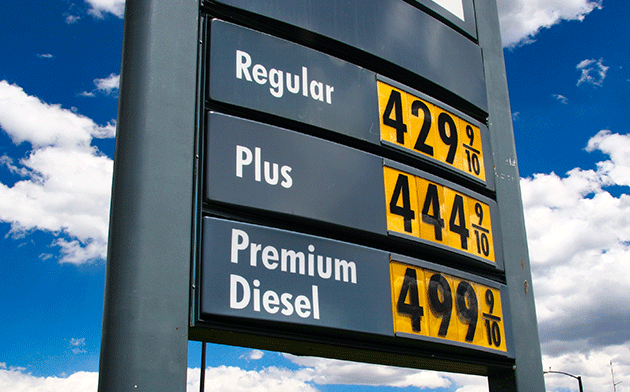 In June 2022, US gas prices reached a record high, soaring to an average of $5.02 per gallon. At one point, a gas station in Mendocino, California, was charging $9.60!
Since then, prices have settled down, but they have started to tick back up in 2023. These six simple tips will help you stretch your gas budget further.
Pay with cash
Many gas stations offer discounts for cash payments, sometimes up to 20 cents per gallon. This can quickly add up when pumping a full tank.
Use a rewards program or credit card
If you don't like carrying around a wad of cash, consider signing up for a gas rewards program or rewards card. You can even improve your credit score if you're a disciplined card holder. But before taking the plunge, ask these questions:
Is there an annual fee? An annual fee can easily offset any savings you might incur from rewards.
Is there a cap on rewards? Some programs limit the number of rewards that can be accrued per quarter or year.
What is the redemption value for each reward point? Be sure to find out exactly how much a rewards point is worth to see if it's a good deal.
Is the card only good for purchasing gas? Some rewards cards allow you to rack up points with any purchase at a gas station, while others are strictly for fuel.
What are the membership requirements? Make sure the requirements aren't so rigid or restrictive that you can't earn enough points to make it worthwhile.
Check your tire pressure
According to the US Department of Energy, a well-inflated tire can boost your gas mileage by up to 3%. Check your tires regularly to ensure they're always inflated. To make this easier, consider springing for a tire pressure gauge that will automatically monitor the health of your tires. If your tires are under-inflated, there are lots of places to get free air.
Use a gas-tracking app
These days, there's no need to drive around looking for the lowest-priced gas. Popular (and free) gas-tracking apps include GasBuddy, Upside, and Waze. Driving to a nearby gas station might be convenient but taking the extra time to find one that sells fuel for less can save you a bundle.
Purchase a club membership
If you don't already have a club membership, this may be the time. For example, Costco and Sam's Club offer discounted gas for members. (Costco also gives 4% back on eligible gasoline purchases.) In today's gas-crazy climate, even 10 cents less per gallon can make a substantial difference.
Time it right
Did you know there's an ideal time of day (and day of the week—hint: avoid the weekend) to fill your tank? Aim for the cooler parts of the day—early morning or late evening when the gas is denser due to expansion (gas expands even more than water in cold temperatures). So if you fill up during the heat of the day, you'll be paying the same price for less-dense gasoline, which won't last as long.
The pain at the pump has been palpable, to be sure. But by taking a few simple measures, you can shave off a few bucks every time you fill your tank.