Thinking about a commercial loan? Here are five things you should know:
1. Commercial loans aren't one-size-fits-all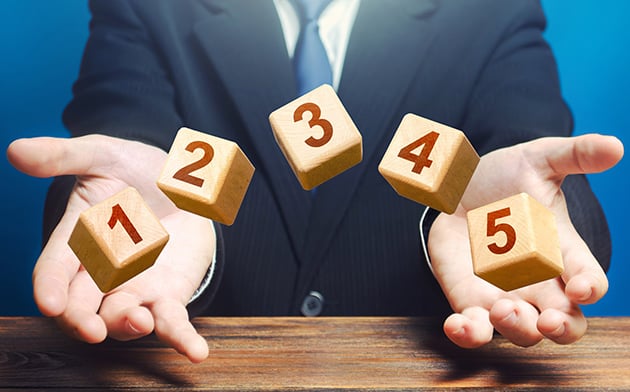 And there are different types of loans depending on your goals. As a business owner or investor, you may have a variety of needs to take your business to the next level, so one type of loan may not cover the entire spectrum. There are several unique commercial loans to choose from, including:
SELCO Commercial & Business Banking handles most commercial loans in-house. Not all financial institutions can say that.
2. Interest rates, fees, repayment terms will vary greatly
The numbers associated with commercial loans also come in several shapes and sizes. For example, a business line of credit may have a repayment period of a year, while an SBA loan may carry terms up to 25 years.
Your financial history and goals have perhaps the greatest impact on the rates, fees, and other terms the financial institution may be willing to offer. The lender will consider all of the following when reviewing your loan request:
Type of loan
Personal and business credit scores
Personal and business financials
Property type
Property condition.
When it comes down to it, no two commercial loans are the same, and an experienced commercial lender at a strong credit union or bank can tailor your financing to your benefit.
3. Balloon payments are common with commercial real estate loans
Due to the sheer size of a common commercial real estate loan, most lenders will require a significant down payment of 20% or more. Along with the large down payment, loans are often structured with amortizations of the principal portion of the loan over 15, 20, or 25 years to produce a lower monthly payment (often helpful for the borrower). Because the typical commercial real estate loan matures in 10 years and the loan amortization often exceeds the maturity (10-year loan with a 25-year amortization), this causes the loan to not fully amortize during the 10 years. As a result, the final payment will produce the need for a large lump sum. Balloon payments are attractive to business owners and investors who are confident they'll have substantial liquidity to make the big payment at the end or desire to refinance the balloon into a new loan.
4. The more comprehensive your plan the better
Most commercial loans require a substantial amount of paperwork. This is especially evident for larger projects, such as construction. There is an expectation to have a deeper understanding of the potential risks that could impact the project and a thorough plan to help minimize each identified item. All the more reason to create a comprehensive plan before seeking financing for your commercial real estate project or other business needs.

"In these cases, both sides are better off if you have a really good plan that pokes holes in every direction," said Mike Donaca, Vice President of SELCO Commercial & Business Banking and Senior Commercial Credit Officer. "It's better to be over-prepared than under-prepared."
5. Local matters
When considering a commercial loan, it's helpful to have someone right in your back yard who understands the uniqueness of the community and your business. Here are a few reasons why it pays to go local:
You'll get to work with an experienced, commercial loan officer who will have a better understanding of local market conditions, the history of the area, and changing demographics and economic trends.
You'll be on a first-name basis and get to work face-to-face with your loan officer, eliminating a lot of uncertainty and anxiety.
Local loan officers, like those at SELCO, have in-house tools and resources to expedite the processing of a loan.
"Our commercial loan officers, management, documentation, operations, and credit approval are all local—we're not an out-of-state operation—and we're all available to meet with in-person," Donaca said. "Simply put, we're all accessible and completely invested in the communities we live in and serve."
The only thing better than local is local with a lot of experience. Want to work with a credit union that's been in Oregon for more than 85 years? You can with SELCO Commercial & Business Banking. Give them a call today to learn more about commercial loans.