What does financial education have to do with cooking? Well, a lot, it turns out! With this activity, created especially for kids ages 8-12, you'll satisfy your taste buds while also sharpening your financial skills. Get ready to unleash your creativity, make thoughtful decisions, and discover the power of smart money management.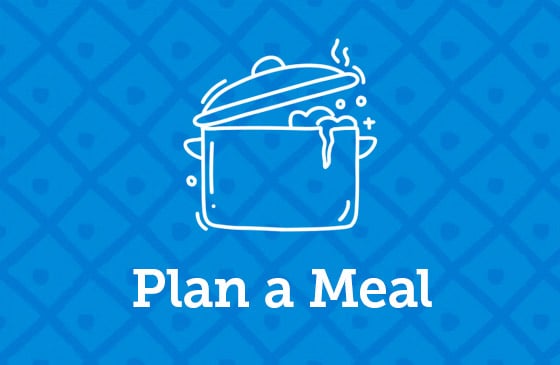 Let the meal planning begin!
Step 1: Set a budget
Decide how much money you have to spend on your meal. This will be your budget for the activity so make sure to talk through it with your adult.
Step 2: Choose a meal
What type of meal do you want to plan? Breakfast, lunch, dinner? Maybe even breakfast for dinner? Once that's decided, pick the dish you'd like to make. Spaghetti, tacos, pancakes—your choice!
Step 3: Research prices
Research the prices of the ingredients you need, either online or by visiting an actual grocery store. Be sure to write down the prices next to each ingredient.
Step 4: Calculate cost
Add up the prices of all the ingredients to find out how much your meal will cost.
Step 5: Make adjustments
If the total cost of your meal is higher than your budget, go back to your menu and see if you can make any changes to lower the cost. Maybe you can substitute some ingredients or find cheaper alternatives.
Step 6: Create a shopping list
Once you've adjusted the menu to fit your budget, make a final list of ingredients you'll need to buy.
Step 7: Go shopping
With your list in hand, visit the grocery store with an adult. Look for the ingredients you need and compare prices to make sure you stay within your budget.
Step 8: Prepare your meal
It's time! Once you have all your ingredients, follow the recipe and prepare your delicious meal. Enjoy the satisfaction of cooking and creating something tasty!
Step 9: Reflect and learn
After doing the dishes, take a moment to reflect on the activity. Did you stay within your budget? How did it feel to make decisions about what to buy? What was your favorite part?
Remember, this activity is not just about planning a meal—it's also about learning important financial skills. Enjoy the process, have fun, and embrace the knowledge you gain along the way!